South Bend Abortion Information
Quality Compassionate Health Care For Women
Abortion Services – South Bend, IN
For women dealing with an unplanned pregnancy, Family Planning Associates OB/GYN is here to help. Our office provides residents of South Bend abortion information they need to help make an informed decision about an abortion. As Family Planning Associates is a leader in women's health services, you can be confident that you will receive finest care anywhere.
Abortion Info in South Bend
Before getting an abortion procedure done at our women's health services clinic that serves South Bend, a staff member will discuss abortion information with you, and will review the following:
Medical history
Operative instructions (if needed)
Payment
Physical exam
Birth control information
You will be able to choose the option that best fits your needs after discussing abortion information with our doctors. Depending on how far along you are in your pregnancy, you will be able to choose a surgical abortion, or an abortion-by-pill procedure.
These decisions are not easy to make, which is why Family Planning Associates' provides residents of South Bend abortion information and information on women's health services to ease the decision-making process and provide the best medical advice possible.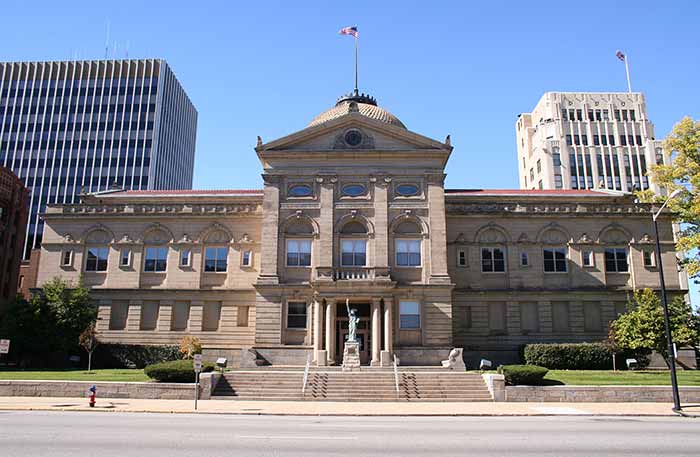 Resources & links around South Bend
The South Bend housing Authority provides homes for low-income families and individuals.
Resources & links around South Bend
Safety of the Abortion Pill
Mifepristone is as safe as a surgical abortion for most women. The medication abortion is a completely noninvasive procedure and does not require sedation or a local anesthetic. However, as with surgical abortion, risk of hemorrhage does exist. In rare cases, the incomplete passage of tissue requires a surgical evacuation.
Serious infection can occur in about 1 per 1,000 women and death from infection occurs in less than 1 per 100,000 women. Therefore, if you develop a flu-like condition including sluggishness, weakness or muscle aches with or without fever, abdominal pain, nausea, vomiting or diarrhea more than 24 hours after taking misoprostol (Cytotec), it is essential that you call us immediately.
As a means of helping to prevent the already low chance of infection, we will provide you with antibiotics. Please tell us if you have any drug allergies or have had any abnormal reactions to any medications. You can help prevent infection by taking your antibiotics as directed and by avoiding tampon use, sexual activity, douching, or placing anything in the vagina for two full weeks after the abortion pill process.  Please contact us immediately if you have any signs of an allergic reaction or have other abnormal reactions to your medications during the abortion pill procedure.
OB/GYN Women's Health Services Clinic
Our women's health services clinic serving South Bend offers affordable and high quality medical services for women. Since 1988, we've provided various services to women, including:
Urine pregnancy tests
Test for gynecological infections
Tests for cervical cancer
Testing for STI (sexually transmitted infections)
Ultrasound
Birth Control
Come See Us Today
Schedule an appointment today to see a doctor at our women's health services clinic that serves South Bend. At Family Planning Associates, we strive to provide the best quality medical care. We give the residents of South Bend abortion information, and provide women's health services they need. Contact us today to see how we can help you.
Call to Schedule a Same Day Appointment
Call 773-362-5465 or 877-569-4724 for more information on the abortion pill or surgical abortion or to schedule an appointment.
At FPA Chicago we provide same day appointments and Saturday appointments for Hammond area abortions, pills and many other services. We also have online appointments available—see our full website for more information on our organization and the services we provide.
You can even tour our facility online!
schedule appointment online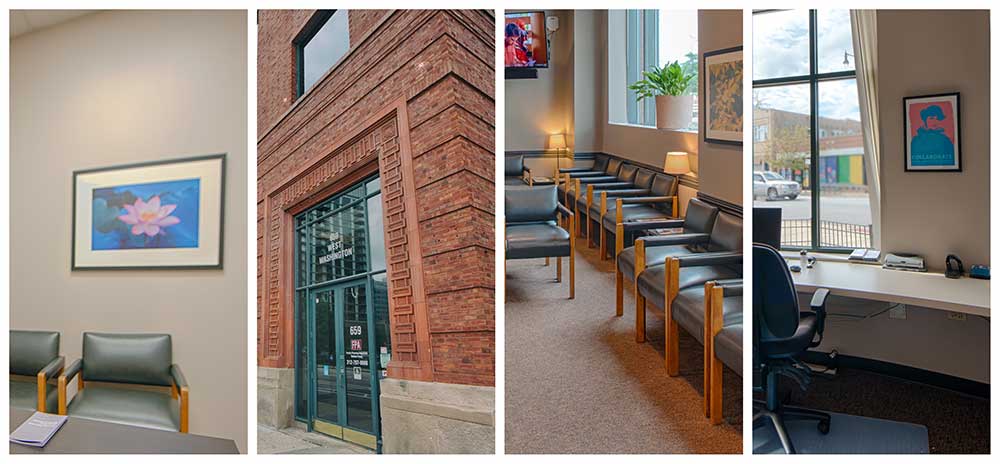 Make an Appointment

Downtown Chicago or Northwest Chicago
Frequently Asked Questions
Call us today to speak with our staff or schedule your appointment.
What is the Abortion pill?
The abortion pill uses two medicines to cause a miscarriage and end a pregnancy. The medication abortion is a safe and effective way to end a pregnancy, up to 77 days, in the privacy of your home.
This is a non-invasive procedure that feels more natural for some people. You can be with a spouse, partner, family member or trusted friend, for support with the medical abortion. Patients who want a less invasive procedure, prefer the medication abortion.
The first step involves an office visit, including an ultrasound, lab work and exam. Mifepristone ends the pregnancy. Pregnancies need a hormone called progesterone to grow and mifepristone stops your body from making this hormone.
Misoprostol helps your body pass the pregnancy and causes bleeding and strong cramping. 24-48 hours after your office visit you will take misoprostol and you must stay home for 12-24 hours.  During this time, should rest until your bleeding and cramping is light.
A few days later you will have a phone interview with one of our staff to talk about your experience. You may need to return to the office for us to confirm that you are not longer pregnant. Most of the time you will take a pregnancy test at home four weeks later, and if the test is negative you and we will know the medication abortion worked. Because if your pregnancy test is positive four weeks after the abortion you may still be pregnant. Call us immediately if this happens so we can schedule you for another ultrasound.
The pain will be the worst after you take the second medication, misoprostol at home. Cramps similar to heavy period cramps are common, and for some people the cramping and pressure can be very severe.
We will give you prescription pain medication.
If you want to feel less cramping you can take one of the pain medications 30 minutes before taking misoprostol. Take your pain medications on a regular schedule until your pain is gone or light. If you are not taking pain medication regularly, it will not help with your pain because it only works for 4-6 hours.
Unfortunately, if you wait until you are in pain to take medications you will be in pain longer, because the pain medication takes time to work.
Do not use any aspirin medications like Bayer, Excedrin, BC, or Goody's.
Milder cramps, like period cramps or less, may last for a few weeks after you pass the pregnancy.
How will I know that the abortion was successful?
The only way to know if the abortion was successful is to return for your follow-up visit 1-2 weeks later. In our experience, it is possible to have heavy bleeding and cramping and pass clots, yet still be pregnant. In very rare cases, the pregnancy can continue to grow and progress after taking the 'abortion pill'. This is why it is so important to return within a few weeks of your procedure.
What if the pill doesn't work?
After you take the abortion pill, you must make sure the medicines worked. We will call you for a telephone interview. After this call we may ask you to come back to the office for another ultrasound. If you still feel pregnant or think that the medication did not work, call us right away. We will also ask you to take a urine pregnancy test 4 weeks after the abortion. If this test is positive call us immediately. You may still be pregnant.
If you are still pregnant after you take the medication abortion you have two options. Usually you can take more medicine or have a suction procedure to complete the abortion.
Rarely, some of the pregnancy may still be in the uterus after some pregnancy tissue passes. If this happens you could have heavy bleeding, infection, or both. To prevent these complications, you may need a suction procedure, more medications, more tests or treatments.
Sometimes clots in the uterus can cause cramping and pain in the belly and/or lower back. If this happens, you may need a suction procedure or medication to help pass the clots.
You will not have to make another payment if you need more medical care to complete the abortion. This means you will not be asked to pay more if you need more medications or a suction procedure in our office. You must return to our office if you think that you are still pregnant or if our staff ask you to come back. We provide abortion care up to 24 weeks but it you need to go to another clinic or hospital to complete the abortion you will be responsible for the cost of that care.
Can I exercise after taking the pill?
You can exercise the day after you take the second medication at home. However you should not exercise if you feel like you have not passed the pregnancy.
After you exercise, if your bleeding increases stop exercising. If this happens you should be less active and do not exercise again until your bleeding is lighter.
How long will I bleed after taking the pill?
Your bleeding will be heaviest after you take the misoprostol at home on the second day. The type of bleeding you have will change. At first, the bleeding may be heavier than your normal period, and it may include blood clots.
Once the pregnancy has passed, bleeding will slow down. You may bleed or spot for 4 to 6 weeks after the abortion. The bleeding can stop and start again many times.
Can I use tampons after taking the abortion pill?
When your bleeding has been light for 24 hours you can use a tampon instead of a pad.
How effective is the abortion pill?
Approximately 1.75 million people in the U.S. and millions more worldwide have chosen the abortion pill to end a pregnancy. It is effective approximately 91-98% of the time. How well the medication works depends on how far along you are in the pregnancy.
If you take the abortion pill when you are 8 weeks or less pregnant it works about 98 out of 100 times.
If you take the abortion pill when you are 8-9 weeks pregnant it works about 96 out of 100 times.
If you take the abortion pill when you are 9-10 weeks pregnant it works about 91-93 out of 100 times. But if you take an extra dose of misoprostol it works 99 out of 100 times.
If you take the abortion pill when you are 10-11 weeks pregnant it works about 87 out of 100 times. But if you take an extra dose of misoprostol it works 98 out of 100 times.
When can I return to school or work?
You will take the Mifeprex in our office on 'day one' after having an exam, ultrasound, lab work and signing consents. You can go to work, school or make other plans that day, it is very rare that you would start to bleed or pass the pregnancy after taking the first medicine alone. You should make arrangements to be at home on 'day two' for at least 24 hours after taking the Cytotec (the second medication). The bleeding and cramping is moderate to heavy for most women and you should not be at school or work while you are passing the pregnancy. In most cases you can return to your regular obligations and activities the following day.
If I can't come back to FPA for my follow-up appointment, can I just see my doctor or take a home pregnancy test?
By consenting to take the abortion pill at FPA, you also commit to returning to our office for your follow-up appointment. If you know that you are unable to return to see us, you should not take the abortion pill with us. In order to confirm that the abortion is complete, it is necessary for us to do an ultrasound. The abortion pill procedure is not 100% effective. If the abortion is not complete, only FPA can provide you with the additional medications or services needed to complete it. Home pregnancy tests can remain positive for over a month in some cases.
Registration Forms Available for Download
You can complete your registration forms before you arrive. Simply download, print and fill out the forms. Please use a black ink pen only. (Adobe Acrobat Reader Required)