Abortion Pill
Quality Compassionate Reproductive Health Care Personalized to Fit Your Needs
What is the Abortion Pill?
The Abortion Pill, also called RU-486, uses two kinds of of medication (mifepristone and misoprostol) to induce an abortion privately, safely and effectively in your own home. The abortion pill can be taken in early pregnancy, and is an alternative to the in-office abortion procedure.
How Does the Abortion Pill Work?
Mifepristone is used with another prescription medicine called misoprostol, to end an early pregnancy, up to 10.0 weeks. Mifepristone is a pill that blocks progesterone, a hormone produced naturally by a woman's body that helps maintain pregnancy.
Misoprostol is taken 24-48 hours after the mifepristone. Misoprostol tells the muscles of the uterus to cramp, and softens the cervix so that the pregnancy tissue can pass.
An ultrasound, lab work, and medical evaluation are performed in the office by our medical staff.
The first pill, mifepristone, is taken in the office. You will leave with instructions for completing the process at home.
24-48 hours later you will take the second medication, misoprostol, at home.
After taking this medication, you will have bleeding and strong cramping while passing the pregnancy. Plan to stay home for 12-24 hours.
1-2 weeks later you will return to the office for a second ultrasound to confirm that you are no longer pregnant.
We can provide you a birth control method at your follow up visit, which you can start right away.
Who can take the abortion pill?
You should not use medication to induce an abortion if you:
• Are more than 70 days pregnant (10.0 weeks).
• Have an IUD in your uterus (the medication can be taken after the IUD is removed).
• Have been told by your healthcare provider that you have a pregnancy outside the uterus (ectopic pregnancy).
• Have problems with your adrenal glands (chronic adrenal failure).
• Take a medicine to thin your blood or have a bleeding problem.
• Have porphyria.
• Take certain steroid medicines.
• Are allergic to mifepristone, misoprostol, or medicines that contain misoprostol, such as Cytotec or Arthrotec.
What will happen during my appointment?
When you arrive at the office you will:
• Complete paperwork
• Have your vital signs taken and a small blood sample collected
• Be examined by a health care professional, including a physical exam, transvaginal (internal) ultrasound, and a conversation about your health history
• Have a chance to ask questions and decide if this is the best option for you
• Sign consent forms
• Take the first medication, mifepristone
• Make a plan how to take the rest of your medications and complete the abortion at home
• Schedule your follow-up visit for a time that is convenient for you
Is the abortion pill safe?
The abortion pill procedure is extremely safe and effective. According to the Guttmacher Institute, first trimester abortion is one of the safest medical procedures, with a less than 0.5% rate of major complications.
The medication abortion is a completely noninvasive procedure, but all medical treatment comes with some risk, for that reason we ask you to contact us right away if:
• Have extremely heavy bleeding- hemorrhage is one risk with this procedure and in some rare cases, a surgical procedure is required to stop heavy uterine bleeding.
• Any signs of infection- Serious infection can occur in about 1 per 1,000 people who take this medication and death from infection occurs in less than 1 per 100,000 cases. If you develop flu-like symptoms including sluggishness, weakness or muscle aches with or without a fever it is very important that you call us immediately. It is also important for you to call us if you have nausea, vomiting or diarrhea more than 24 hours after taking the misoprostol. We will give you antibiotics, to reduce the risk of infection. You can help prevent infection by taking your antibiotics as directed and by avoiding tampon use, sexual activity, douching, or placing anything in the vagina until your bleeding is lighter than your normal period.
• You have any signs of an allergic reaction such as a rash/swelling or if you have any other abnormal reactions to your medications.
FPA has a medical staff member on call 24 hours a day in case of an emergency. We can be reached at 1-866-849-1906.
Is the abortion pill effective?
Approximately 1.75 million people in the U.S. and millions more worldwide have chosen the Abortion Pill to end a pregnancy. It is effective approximately 91-98% of the time. This means, for every 100 woman who use the abortion pill between 2 and 9 patients will need an in-office procedure to terminate the pregnancy or to stop heavy bleeding.
Misoprostol (or Cytotec) is a prostaglandin drug. It had previously received FDA approval for use in the prevention of ulcers in high-risk patients taking non-steroidal, anti-inflammatory drugs.
Why do some patients choose to take the abortion pill?
Some patients feel more comfortable ending a pregnancy using medications.
This is a non-invasive procedure, which feels more natural for some people. You can take the medications in the privacy of your home, at your convenience. Some patients have shared that they chose this process so that they could be with a spouse, partner, family member or trusted friend, for support.
The abortion pill procedure takes more time than an in-office procedure. It is important that you can have 2-3 days set aside for the entire process.
The medication is not predictable. You should be comfortable going into the process not knowing exactly how your body will respond to the medications.
We are happy to discuss all of your options with you, and answer any questions that you have, so you have all of the information you need to make the best choice for you.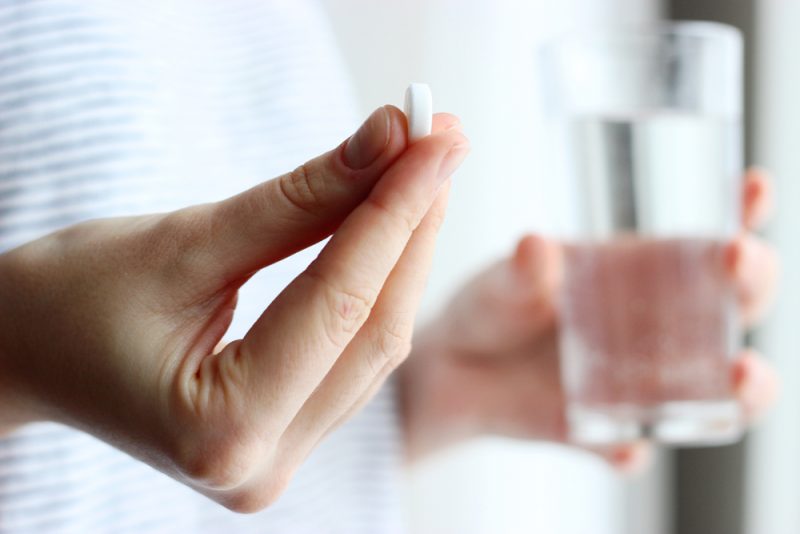 Frequently Asked Questions
Call us today to speak with our staff or schedule your appointment.
What is the Abortion pill?
The 'abortion pill' is a non-surgical method used to terminate a pregnancy. This method is available for women under 10.0 weeks of pregnancy.
With the 'abortion pill' procedure, a set of two medications are taken over the course of two days to induce a miscarriage at home. On the first day you will come into the facility, fill out paperwork, have lab work, an exam and an ultrasound, go over your paperwork with one of our staff members and then take the first medication while you are in our office. The first medication terminates the pregnancy and then 24-48 hours later, at home, you will take the second medication. The second medication softens the cervix and induces uterine contractions, which the pregnancy to pass. It is normal to feel cramping, have moderate to heavy bleeding, and to pass large blood clots during this process. A follow up visit is required 1-2 weeks later in order to confirm that the 'abortion pill' was successful and that you are no longer pregnant.
After taking the abortion pill, you may experience moderate to severe cramping while passing the pregnancy. In most cases ibuprofen (Motrin/Advil/Midol), naproxen (Aleve) or acetaminophen (Tylenol) will alleviate the cramping. If medically appropriate, we will also give you a prescription for a stronger pain reliever, such as Tylenol with codeine for additional pain relief.
How will I know that the abortion was successful?
The only way to know if the abortion was successful is to return for your follow-up visit 1-2 weeks later. In our experience, it is possible to have heavy bleeding and cramping and pass clots, yet still be pregnant. In very rare cases, the pregnancy can continue to grow and progress after taking the 'abortion pill'. This is why it is so important to return within a few weeks of your procedure.
What if the pill doesn't work?
In a small percentage of cases, the medication abortion does not successfully cause a miscarriage. In these cases, the patient will require additional medications and medical treatment or a surgical abortion. Any additional care is covered by your initial payment provided that you return for evaluation and treatment in a timely manner.
Can I exercise after taking the pill?
You should not exercise after taking the pill until you return for you follow-up visit. The clinician will advise you at that time when you can resume physical activity.
Most often you can go back to your regular activities within a week of your procedure. Strenuous exercise can sometimes increase the amount of bleeding and cramping that you experience. If you notice an increase in your bleeding or cramping after exercising you may want to decrease your activity for a few days. Please do not hesitate to contact us if you have any questions or concerns. If at any point you fully soak a maxi-pad in one hour or less you should call us right away. We have a 24-hour call service in case of emergent concerns or questions.
How long will I bleed after taking the pill?
In some cases patients can have period like bleeding for up to 2 to 3 weeks after taking the abortion pill. Bleeding can range from very light spotting to a flow heavier than a normal period. If you ever fully soak one pad in an hour or less, or if you have any questions about what is normal after your abortion, you can always call our office. We have a 24-hour on-call service in case of emergent questions and concerns.
Can I use tampons after taking the abortion pill?
You should not use tampons for two weeks after taking the abortion pill. Sanitary napkins should be used to decrease the possibility of infection and help you to monitor how much bleeding you are having more closely.
How effective is the abortion pill?
The abortion pill is fairly effective, failing about 2% to 8% of the time. This means that 5 to 8 out of every 100 woman who take the abortion pill will need additional medications, medical treatment and/or a surgical procedure to complete the abortion. This is why it is so important for you to return for your follow up visit after taking the medication.
When can I return to school or work?
You will take the Mifeprex in our office on 'day one' after having an exam, ultrasound, lab work and signing consents. You can go to work, school or make other plans that day, it is very rare that you would start to bleed or pass the pregnancy after taking the first medicine alone. You should make arrangements to be at home on 'day two' for at least 24 hours after taking the Cytotec (the second medication). The bleeding and cramping is moderate to heavy for most women and you should not be at school or work while you are passing the pregnancy. In most cases you can return to your regular obligations and activities the following day.
If I can't come back to FPA for my follow-up appointment, can I just see my doctor or take a home pregnancy test?
By consenting to take the abortion pill at FPA, you also commit to returning to our office for your follow-up appointment. If you know that you are unable to return to see us, you should not take the abortion pill with us. In order to confirm that the abortion is complete, it is necessary for us to do an ultrasound. The abortion pill procedure is not 100% effective. If the abortion is not complete, only FPA can provide you with the additional medications or services needed to complete it. Home pregnancy tests can remain positive for over a month in some cases.
Registration Forms
You can complete your registration forms before you arrive. Simply download, print and fill out the forms. Please use a black ink pen only. (Adobe Acrobat Reader Required)