Gary Abortion Information
Quality Compassionate Health Care For Women
Gary, Indiana – OB/GYN Clinic's Services
Family Planning Associates Medical Group (FPA Chicago Abortion Clinics) provides quality, affordable and trusted family planning services in a private setting. FPA has been serving the Gary Indiana community since 1988.
When dealing with unplanned pregnancy, deciding on what to do can be difficult. For residents of Gary, abortion information is available at Family Planning Associates OB/GYN. We not only provide information for unexpected pregnancies, we also provide information on women's health services.
Gary, IN Abortion Clinics – Confidential Abortion Options
When obtaining women's health services and women's health services information, our OB/GYN clinic can help with the following:
Pregnancy tests
Testing for infections
Ultrasound
Birth control options
GYN services
Health counseling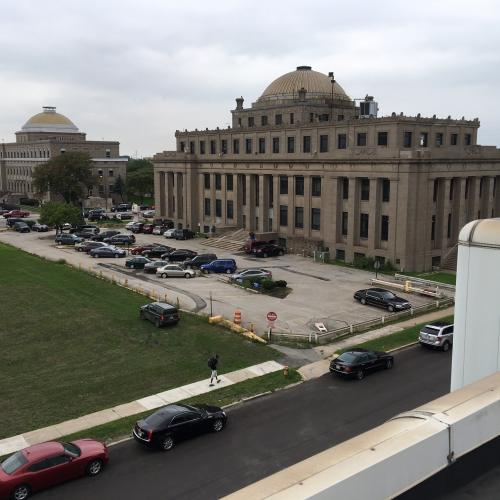 Resources & links around Gary, Indiana
Safety of the Abortion Pill
Mifepristone is as safe as a surgical abortion for most women. The medication abortion is a completely noninvasive procedure and does not require sedation or a local anesthetic. However, as with surgical abortion, risk of hemorrhage does exist. In rare cases, the incomplete passage of tissue requires a surgical evacuation.
Serious infection can occur in about 1 per 1,000 women and death from infection occurs in less than 1 per 100,000 women. Therefore, if you develop a flu-like condition including sluggishness, weakness or muscle aches with or without fever, abdominal pain, nausea, vomiting or diarrhea more than 24 hours after taking misoprostol (Cytotec), it is essential that you call us immediately.
As a means of helping to prevent the already low chance of infection, we will provide you with antibiotics. Please tell us if you have any drug allergies or have had any abnormal reactions to any medications. You can help prevent infection by taking your antibiotics as directed and by avoiding tampon use, sexual activity, douching, or placing anything in the vagina for two full weeks after the abortion pill process.  Please contact us immediately if you have any signs of an allergic reaction or have other abnormal reactions to your medications during the abortion pill procedure.
Services For Abortions Near Gary, Indiana
We understand that finding a trustworthy Gary OB/GYN clinic can be frustrating. At Family Planning Associates, confidentiality is of strict importance to us. Following is a list of abortion options that can be performed at our Family Planning Associates OB/GYN clinic:
Abortion Pill – for early pregnancy
1st trimester surgical abortion – pregnancies up to 13 weeks
2nd trimester surgical abortion – pregnancies up to 23 weeks
Family Planning Associates is available to all residents of Gary and surrounding areas for the abortion information they may need.
Visit Us Today
To get more women's health services information and abortion information, browse the rest of our website or call our offices to speak to a staff member at the Family Planning Associates nearGary OB/GYN clinic.
Family Planning Associates understands that abortion is a major decision, and may provide emotional stress. That is why we are here to help you every step of the way. For residents of Gary, abortion information is readily available to help you make the decision you need in family planning or prevention, and help you with any women's health services you may need.
Call to Schedule a Same Day Appointment
Call 773-362-5465 or 877-569-4724 for more information on the abortion pill, surgical abortion or to schedule an appointment.
At FPA Chicago we provide same day appointments and Saturday appointments for Gary, Indiana residents including abortion pills and many other services. We also have online appointments available—see our full website for more information on our organization and the services we provide.
schedule appointment online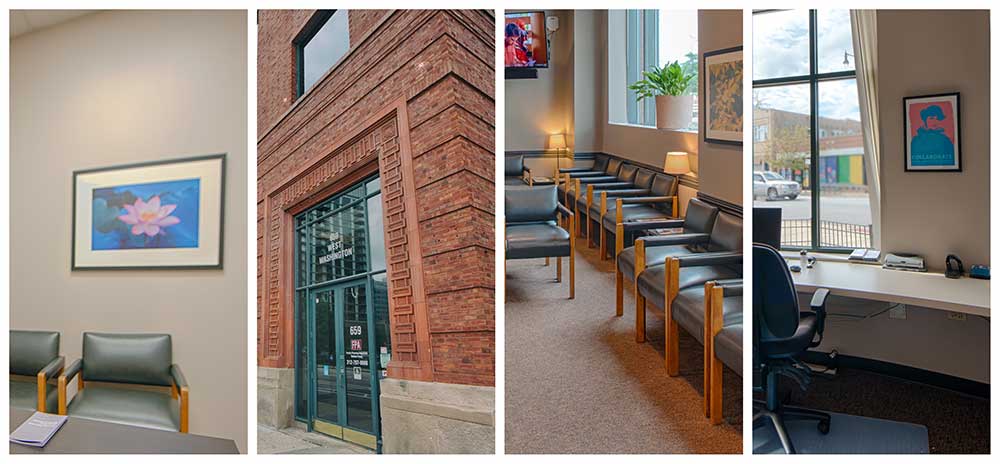 Make an Appointment

Downtown Chicago or Northwest Chicago
Frequently Asked Questions
Call us today to speak with our staff or schedule your appointment.
What is the Abortion pill?
The 'abortion pill' is a non-surgical method used to terminate a pregnancy. This method is available for women under 10.0 weeks of pregnancy.
With the 'abortion pill' procedure, a set of two medications are taken over the course of two days to induce a miscarriage at home. On the first day you will come into the facility, fill out paperwork, have lab work, an exam and an ultrasound, go over your paperwork with one of our staff members and then take the first medication while you are in our office. The first medication terminates the pregnancy and then 24-48 hours later, at home, you will take the second medication. The second medication softens the cervix and induces uterine contractions, which the pregnancy to pass. It is normal to feel cramping, have moderate to heavy bleeding, and to pass large blood clots during this process. A follow up visit is required 1-2 weeks later in order to confirm that the 'abortion pill' was successful and that you are no longer pregnant.
After taking the abortion pill, you may experience moderate to severe cramping while passing the pregnancy. In most cases ibuprofen (Motrin/Advil/Midol), naproxen (Aleve) or acetaminophen (Tylenol) will alleviate the cramping. If medically appropriate, we will also give you a prescription for a stronger pain reliever, such as Tylenol with codeine for additional pain relief.
How will I know that the abortion was successful?
The only way to know if the abortion was successful is to return for your follow-up visit 1-2 weeks later. In our experience, it is possible to have heavy bleeding and cramping and pass clots, yet still be pregnant. In very rare cases, the pregnancy can continue to grow and progress after taking the 'abortion pill'. This is why it is so important to return within a few weeks of your procedure.
What if the pill doesn't work?
In a small percentage of cases, the medication abortion does not successfully cause a miscarriage. In these cases, the patient will require additional medications and medical treatment or a surgical abortion. Any additional care is covered by your initial payment provided that you return for evaluation and treatment in a timely manner.
Can I exercise after taking the pill?
You should not exercise after taking the pill until you return for you follow-up visit. The clinician will advise you at that time when you can resume physical activity.
Most often you can go back to your regular activities within a week of your procedure. Strenuous exercise can sometimes increase the amount of bleeding and cramping that you experience. If you notice an increase in your bleeding or cramping after exercising you may want to decrease your activity for a few days. Please do not hesitate to contact us if you have any questions or concerns. If at any point you fully soak a maxi-pad in one hour or less you should call us right away. We have a 24-hour call service in case of emergent concerns or questions.
How long will I bleed after taking the pill?
In some cases patients can have period like bleeding for up to 2 to 3 weeks after taking the abortion pill. Bleeding can range from very light spotting to a flow heavier than a normal period. If you ever fully soak one pad in an hour or less, or if you have any questions about what is normal after your abortion, you can always call our office. We have a 24-hour on-call service in case of emergent questions and concerns.
Can I use tampons after taking the abortion pill?
You should not use tampons for two weeks after taking the abortion pill. Sanitary napkins should be used to decrease the possibility of infection and help you to monitor how much bleeding you are having more closely.
How effective is the abortion pill?
The abortion pill is fairly effective, failing about 2% to 8% of the time. This means that 5 to 8 out of every 100 woman who take the abortion pill will need additional medications, medical treatment and/or a surgical procedure to complete the abortion. This is why it is so important for you to return for your follow up visit after taking the medication.
When can I return to school or work?
You will take the Mifeprex in our office on 'day one' after having an exam, ultrasound, lab work and signing consents. You can go to work, school or make other plans that day, it is very rare that you would start to bleed or pass the pregnancy after taking the first medicine alone. You should make arrangements to be at home on 'day two' for at least 24 hours after taking the Cytotec (the second medication). The bleeding and cramping is moderate to heavy for most women and you should not be at school or work while you are passing the pregnancy. In most cases you can return to your regular obligations and activities the following day.
If I can't come back to FPA for my follow-up appointment, can I just see my doctor or take a home pregnancy test?
By consenting to take the abortion pill at FPA, you also commit to returning to our office for your follow-up appointment. If you know that you are unable to return to see us, you should not take the abortion pill with us. In order to confirm that the abortion is complete, it is necessary for us to do an ultrasound. The abortion pill procedure is not 100% effective. If the abortion is not complete, only FPA can provide you with the additional medications or services needed to complete it. Home pregnancy tests can remain positive for over a month in some cases.
Registration Forms Available for Download
You can complete your registration forms before you arrive. Simply download, print and fill out the forms. Please use a black ink pen only. (Adobe Acrobat Reader Required)